Grand Champion
This page is to honour the Yorkshire Terriers
that have attained the title of
Australian Grand Champion.
Please forward images and information to the Club Secretary for upload if you have achieved this award.
Karojenbe Pop The Corks
Alanna and Wayne Burton
2019
NSW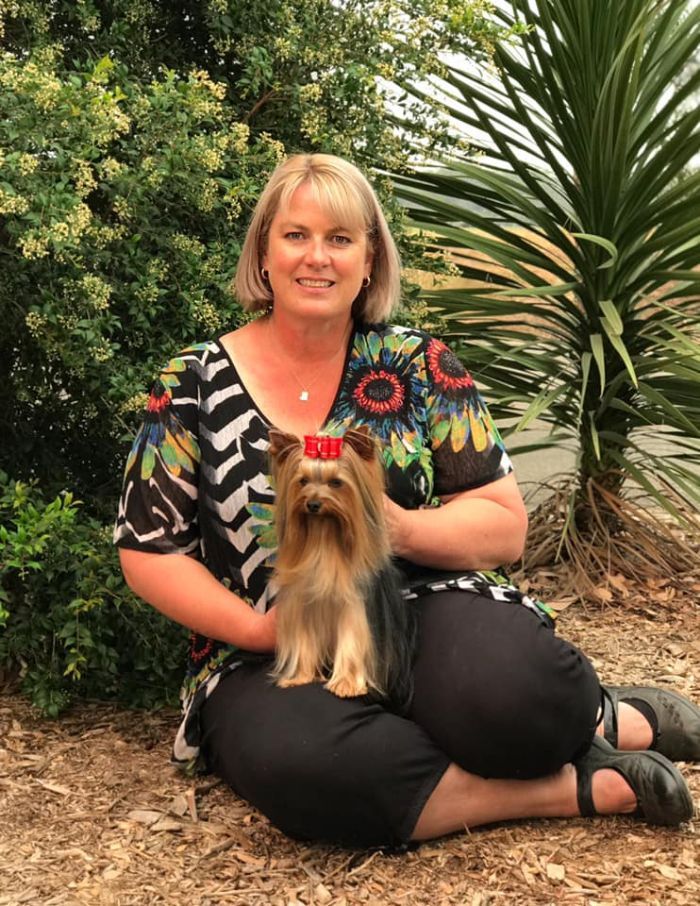 Karojenbe Shaken Not Stirred
Mr M and Mrs L Shaw
2018
QLD
Karojenbe Go Smooth Operator
Mr M and Mrs L Shaw
2015
QLD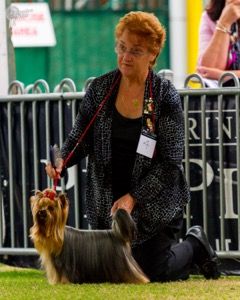 Bellayorki Biagio
Ms J Moore
2015
NSW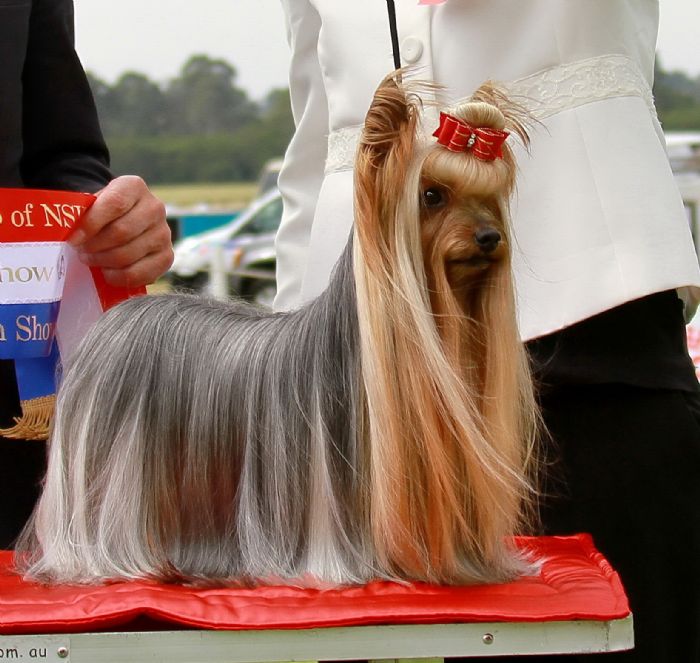 Mr S Reid, Breeder Mrs L Shaw
2013
VIC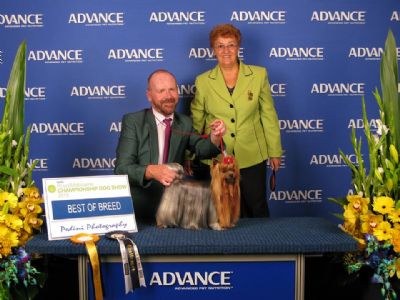 "Australian Grand Champion Karojenbe Go On I Dare You" (Dylan) with Owner/Handler Steven Reid and Breeder Linda Shaw. Dylan achieved his Grand Champion Status under Breed Specialist and Yorkshire Terrier Club of NSW Life Member, Mr Les Bradney.
Les Bradney and Tom Tancred bred and exhibited Yorkshire Terriers under the prefix Kelzarki in conjunction with Life Member the late Dorothy Cooper under the prefix Pohwaugh. Les and Dorothy have both served as President of the club and all have made significant contributions to Yorkshire Terrier breeding in Australia.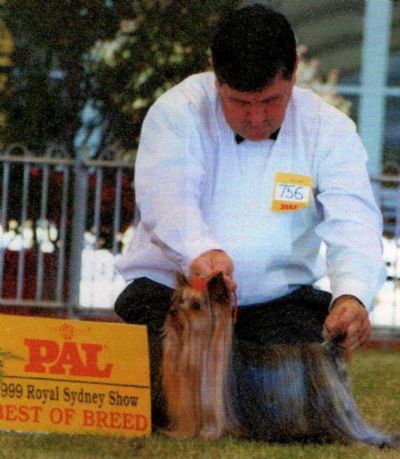 Mr Les Bradney is pictured above with
Australian Champion Ancrownes Reputation
Shown to Best of Breed at the Sydney Royal Easter Show in 1999.
Australian Grand Champion Imayorkie Good Luck Charm
Mrs P and Mr G Harrison
August 2013
SA
Australian Grand Champion Buidhe Beaglamabelle
Mrs P and Mr G Harrison
2012
SA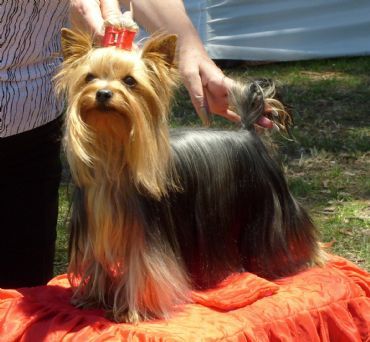 Australian Grand Champion Baledda Ever Ready
Mr J Moore
March 2009
NSW
Australian Grand Champion Jolen Fatal Attraction
Mr W Warke, Mr C Emmerson and Ms E Eatts
June 2006
VIC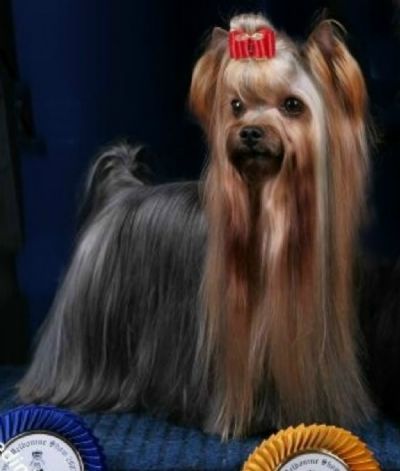 Australian Grand Champion Kelzarki Blue Knight
Mrs K Russell
August 2006
NSW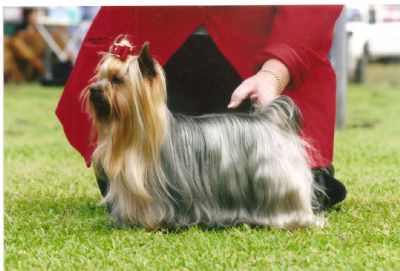 Australian Grand Champion Caemor Dashing Donald
Mr C Talbot
January 2003
VIC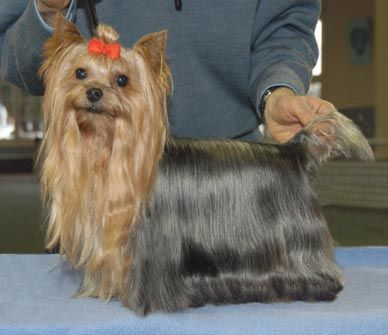 Australian Grand Champion Buidhe Behuggabelle
Ms E and Mrs J Eatts
October 2002
SA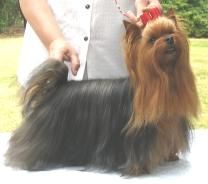 Australian Grand Champion Yetholme Make Mine Mink
Mrs Jan Clarke
January 2002
NSW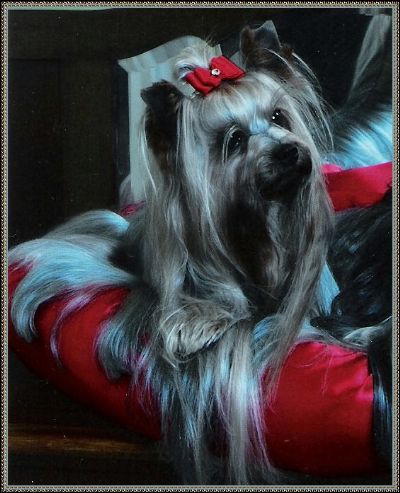 Australian Grand Champion Buidhe Beau Bridges
Ms E and Mrs J Eatts
October 2000
SA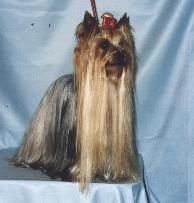 Australian Grand Champion Karojenbe Temptation
Mr M and Mrs L Shaw
December 1998
QLD